What Is Hip Minimally Invasive Surgery?
The surgeon can access the hip joint by different paths, following a "conventional" surgical approach or a Minimally Invasive Surgical approach (MIS).
True Minimally Invasive Surgery is characterised by the preservation of muscles and tendons encountered during the surgery to the hip joint capsule and offers a reduced skin incision.
Both the anterior and minimally invasive posterior approach allows for early mobilisation and return to function. Recent prospective randomised control trials including my own have reported similar function at 6 weeks and 12 months following surgery with either approach.
A particular advantage of the AMIS technique is that it does not require the surgeon to cut any muscles.
The AMIS technique and minimally invasive posterior approach will both potentially improve the quality of your life and hasten your recovery after a Total Hip Replacement.
Kindly review the following patient guides to attain more information regarding AMIS technique :
Patient's guide to hip replacement surgery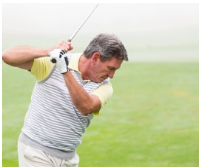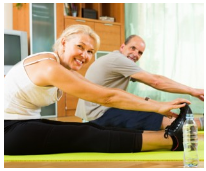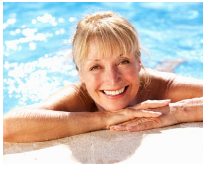 Approach Considerations
Minimally invasive THA (MIS-THA) actually is not a single approach but a collective term that encompasses multiple distinct minimally invasive surgical (MIS) approaches. For example, the surgeon may use a single mini-incision, which is usually shorter than 10 cm. (see the image below).
BASIC APPROACHES CURRENTLY EMPLOYED FOR MIS-THA INCLUDE THE FOLLOWING:
Anterior approach – Performed in the supine position and uses the internervous plane between the femoral and superior gluteal nerves
Piriformis-sparing posterior approach – Performed in the lateral position and divides the gluteus maximus, iliotibial band and the short external rotators of the hip (eg, superior gemellus, obturator internus, inferior gemellus, and part of the quadratus femoris) except the piriformis
Direct superior approach – Performed in the lateral position and divides the gluteus maximus and the short external rotators of the hip (e.g., piriformis, superior gemellus, obturator internus, and inferior gemellus) while leaving the iliotibial band and quadratus femoris intact
The choice of operative approach will be determined on a case by case basis by Dr Parminder J Singh based on your indication for surgery to achieve the best possible outcome.
What Is The Process Moving Forward?
Step 1: Book A Consultation
If you do require surgery, we will schedule and walk you through the process of your operation.
Step 2 Schedule Surgery
During your appointment, Dr Parminder Singh will take a history, examine you and review the relevant radiology. If any further scans are required Dr Singh will request those. Once the diagnosis has been confirmed Dr Singh will discuss the non-surgical option and surgical options of surgery. If no surgery is required Dr Singh may refer you to a physiotherapist for non-surgical management. If surgery is required Dr Singh will consent you for the surgery explained the risk and benefits of the procedure and the expected outcome.
Step 3 Surgery
Dr Parminder Singh will see you before the surgery in the waiting bay and ensure all your questions have been answered prior to surgery.
Dr Parminder Singh will examine your hip, thigh and leg making sure there are no open wounds or signs of skin infection.
If there are any signs of infection, you surgery will be cancelled and rescheduled for another day.  Once this has been check Dr Parminder Singh will draw an arrow on the side of your thigh confirming with you the side of surgery. Dr Parminder Singh will check your consent form to again confirm the operation being performed and side of surgery.
Step 4 Recovery
Following your surgery, you will recover on the ward. Most individual stay three to four nights in the hospital and will be seen by the physiotherapist on the ward to facilitate mobilisation using crutches for the first 1-2 weeks.
Some individuals will use the crutches for longer depending on the type of injury and treatment required.  Dr Parminder Singh will see you in his rooms approximately 10-14 days after the hip replacement surgery and inspect the hip wound.
The stitches will be removed during this appointment.  Dr Parminder Singh will also explain the operative findings and recommended precautions and rehabilitation required. Another appointment will typically be organised for you around 6-8 week after this date to assess your progress.  In the meantime, rehabilitation is usually recommended with a physiotherapist who has experience with hip replacement patients.
It is important to follow the hip precautions Dr Parminder Singh recommends to allow for the best possible outcome.
Further appointments will be made at approximately 6 and 12months post operatively and check x-rays will be requested.   Dr Parminder Singh recommends to allow approximately 3 months for the soft tissue healing from the surgery and hip precautions during this period. The bone healing will continue for up to 12 months after surgery and Dr Singh will check this for you during the following up appointments.  In terms of longer term, Dr Singh will review you in 5, 10, 15, 20 years after your hip replacement with regular x-rays.
Book a Consultation
Committed to improving the quality of patient advice, treatment and care in the field of orthopaedics, book a one-on-one consultation with Dr Parminder J Singh today.
Consulting Locations
21 Erin St,
Richmond VIC 3121
Book a consultation on: (03) 9428 4128
85 Wilson St,
Brighton VIC 3186
Book a consultation on: (03) 9428 4128
Suite 1G, 116-118 Thames St,
Boxhill VIC 3128
Book a consultation on: (03) 9428 4128
Waverly Private Hospital,
343-357 Blackburn Rd,
Mount Waverley VIC 3149
Book a consultation on: (03) 9428 4128