Hip Pain, Consultation And
Surgical Procedures
Knee Pain, Consultation And
Surgical Procedures
About
Dr Parminder
J Singh
Hip & Knee Orthopaedic And Trauma Specialist
Dr Parminder J Singh is one of the experienced Orthopaedic Surgeons based in East Melbourne, Australia with a particular interest in Hip and Knee Joint Preservation Techniques.
As an active member of Hip Arthroscopy Australia (HAA), Parminder is part of a group at the forefront of developing and teaching many of the hip arthroscopy techniques used in Australia and around the world today.
Parminder is committed to providing the best orthopaedic treatment in Melbourne and care to his patients.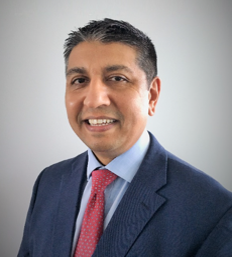 About Our Patients
PJS Orthopaedics delivers expertise covering the great majority of issues related to hip and knee disorders. We make it our priority to help patients regain a healthy and active lifestyle with the highest standard of orthopaedic treatment and a reputation for excellence in patient care.
For patients with hip and knee problems who may require the latest reconstructive surgery or full joint replacement to non-surgical interventions, you can rely on PJS Orthopaedics for expertise and advice on the right treatment using the very latest specialist techniques.
Publications
Techniques In Hip Arthroscopy (2008)

Oxford Textbook of Trauma and Orthopaedics (2011)

100 Cases in Orthopaedics & Rheumatology (2012)

Bailey & Love's Short Practice of Surgery (2013)

Hip Joint Restoration (2017)
Consulting Locations
21 Erin Street,
Richmond VIC 3121
Book a consultation on:
(03) 9428 4128
85 Wilson Street,
Brighton VIC 3186
Book a consultation on:
(03) 9428 4128
116-118 Thames St,
Boxhill VIC 3128
Book a consultation on:
(03) 9428 4128
Mulgrave Private Hospital,
Blanton Dr,
Mulgrave VIC 3170
Book a consultation on:
(03) 9428 4128
St. Vincent's Hospital,
240 Hoppers Lane,
Werribee VIC 3030
Book a consultation on:
(03) 9428 4128
Book a Consultation
Committed to improving the quality of patient advice, treatment and care in the field of orthopaedics, book a one-on-one consultation with Dr Parminder J Singh today.